VERZENDING NAAR NEDERLAND EN BELGIË MET POST NL: € 6| Onze stoffen worden verkocht per 10 cm.
About us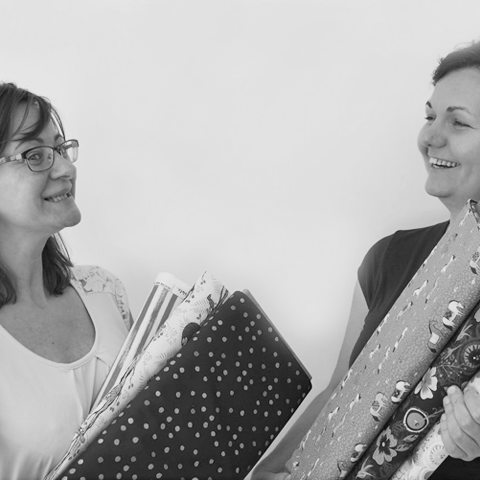 Madeline, that is Nancy Moerenhout and a little bit of An Van Dessel.
Madeline de stoffenmadam was a dream that became reality in 2014. Years before, I knitted my first scarf and started sewing lessons. Beautiful fabric became a passion. One that I like to share with you. Pay me a visit in the shop, the webshop or pass by for a cozy workshop. I would like to get to know you.
Nancy x
A fabric shop five minutes from my doorstep: a secret wish and a risk at the same time. At first I was an enthusiastic customer. Then I became a workshop teacher and finaly I got to work parttime in this fantastic shop.
My main occupation is being a teacher. When my eldest boy was born, I got hooked on sewing and beautiful fabric. It is great to have made this my part time profession. Will you pay us a visit?
An x